Texture packs are a way to modify the appearance of blocks in Minecraft. When you're building something large like a castle, having a texture pack installed will make the whole build look more visually appealing. Every block can look sharper and more detailed, greatly enhancing the appearance of buildings.
Although texture packs are now officially called "resource packs", many people still just refer to them as "texture packs" out of habit. The term resource pack is more inclusive, as packs can now change other things in the game like audio.
Installing Minecraft Texture Packs
First, you will need to select a texture pack that you like (completely up to your personal preference) and download the files for it. Once you have the files, you can open the texture pack folder from the in-game Minecraft settings menu. Drag the downloaded files into this folder and voila, you can enable the texture pack in the options menu.
Here are our top picks for the best Minecraft texture packs in 2023! We have excluded some texture packs (like Soartex) as they are no longer being updated or maintained.
1. Faithful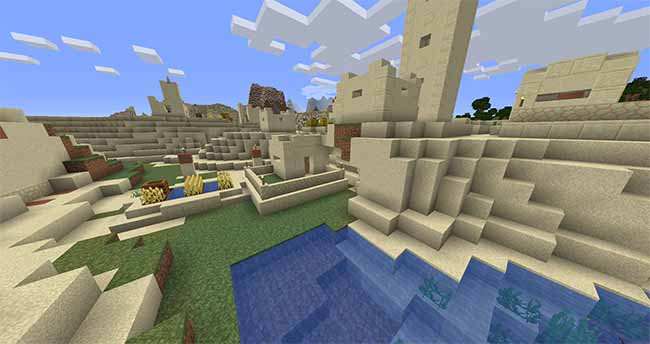 As one of the most popular Minecraft texture packs, Faithful has over 6 million downloads on Curse Forge alone. This pack is so popular because it stays true to the original game (with minor details added). If you want a pack that is similar to "vanilla" minecraft, but slightly more detailed, Faithful would be a great pack to install.
As a popular pack, it tends to stay updated which is a big plus. Many other popular packs can get abandoned by their creators and don't receive updates for newer versions of Minecraft.
The Faithful texture pack can be downloaded on their website.
2. Monsterley HD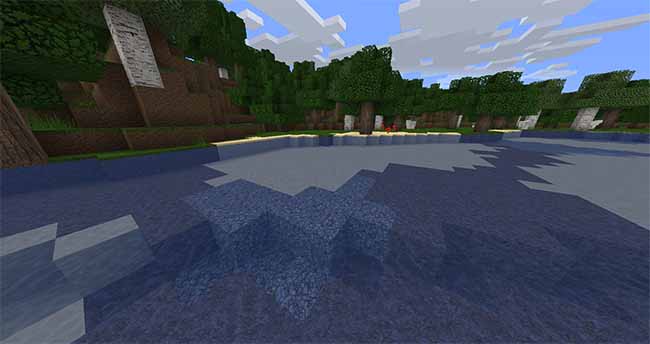 Monsterley is a fantastic "semi-realistic" Minecraft texture pack. This means that the pack makes things like water look much more realistic and less "blocky".
When combined with OptiFine (a popular Minecraft mod that improves game performance), the graphics get new life with much more realistic water and grass. This is a great benefit of using this pack as compared to many other packs, which don't give additional benefits when using OptiFine.
Even without OptiFine, the water and other textures look fantastic and we definitely recommend this pack!
The Monsterley HD texture pack can be downloaded on CurseForge.
3. Mythic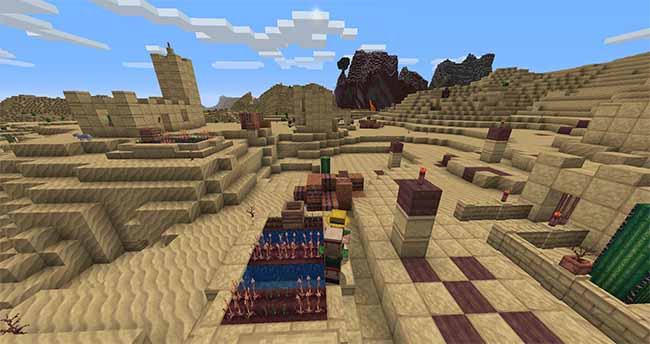 When installing the Mythic texture pack, right away we noticed that the sand is a bit of an eyesore when viewed from a far distance (such as flying in creative mode). However, in survival when you are very close to the sand, it actually looks very detailed and nice. This pack is great if you are okay with Minecraft looking and feeling quite a bit different.
It is a good option if you like to build medieval architectures such as castles.
The Mythic texture pack can be downloaded on CurseForge.
4. "The Creator Pack"
The Creator texture pack is a fantastic one if you like to construct a lot of buildings (like a village or a city).
If you watch the video above, you can see that it really brings out the beauty when you're building things in Minecraft by changing the core blocks like wood, stone, and so on.
The Creator Pack can be downloaded on CurseForge.
5. Clarity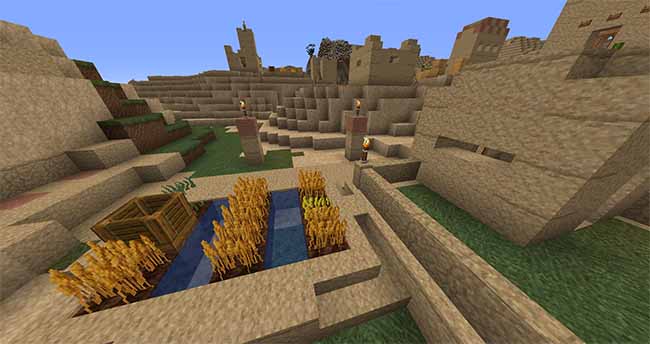 Clarity is a clean texture pack for Minecraft which will make your game look sleek and elegant. As a bonus, it also includes realistic skies (even starry nights and a great moon) when used with OptiFine. This is a great pack for people who want a "fresh and clear" look to their Minecraft world.
The Clarity texture pack can be downloaded on CurseForge.
6. Bare Bones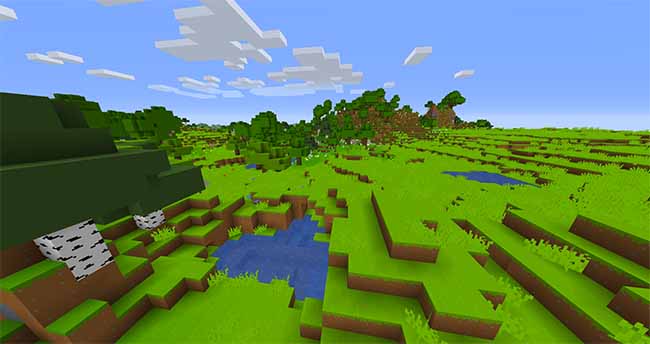 The name "Bare Bones" describes this Minecraft texture pack really well. You will notice quickly that it has very simplistic and colorful textures. Particularly, the blocks feel more solid, less details, and less pixelated.
Some players might find that the colors are too "saturated" and might cause some eyesore after playing a few hours. However, a lot of players are enjoying this pack regardless!
The Bare Bones texture pack can be downloaded on CurseForge.
7. Annahstas Beastrinia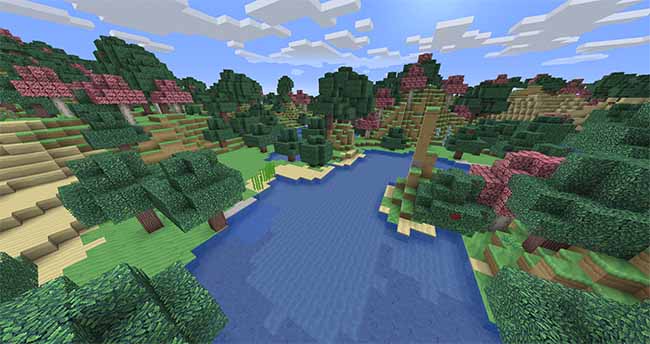 Despite having a difficult to pronounce name, this texture pack looks stunning and is inspired by Pokemon. It is cute, stylish, and even makes birch trees appear as pink cherry blossom trees. If you have built a garden in Minecraft, this pack is sure to make it look more pretty!
Annahstas adds a lot more "blue" to the game, as you can see even in the photo the leaves and grass has a small blue-green tinge to it. Your Minecraft world might feel a little bit more modded, almost as though you installed a Minecraft modpack which includes Cherry Blossom trees.
The Annahstas Beastrinia texture pack can be downloaded on CurseForge.
8. Dramatic Skies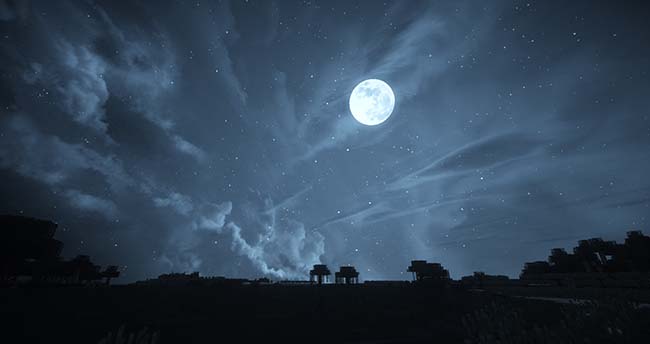 Now this is more of a true Minecraft "resource pack" since it completely changes the sky, and not the block textures. Just by looking at the photo you can see this pack is absolutely beautiful and as a bonus it can be used with other packs too!
This pack requires the OptiFine mod to be installed.
The Dramatic Skies resource pack can be downloaded on CurseForge.
---
That concludes our top picks for the best Minecraft texture packs in 2023. Do you have any additions or suggestions? Leave a comment below!