EnderChest is a website dedicated to Minecraft that started back in 2017. At first, it was a small project with just a few informational pages but has since grown to having over 250,000 page views per month! With this boost in traffic and popularity, we are able to produce more content for players to enjoy. Our website primarily provides tips and guides for building, modding, and server administration/hosting.
EnderChest is in no way affiliated with the developers of Minecraft.
The Team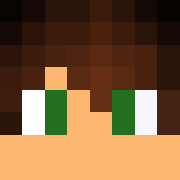 mythicpencil


Owner
EnderChest is currently ran by just one person, the minecraft player mythicpencil. He has been playing Minecraft since the beta and has significant experience with both the game and server/website development. Nearly all articles are written by Mythic, but we do accept guest posts assuming they meet our quality standards.
Want to contribute?
If you are passionate about Minecraft, want to share your experience, and have excellent writing skills we would love to publish your articles! Get in touch on our contact page.